CRC 768 / SFB 768: Managing Cycles in Innovation Processes – Integrated Development of Product-Service Systems Based on Technical Products
Successful completion of 12 years of research!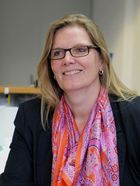 After 12 years of research, the Collaborative Research Centre 768 (SFB 768) ends this year. To present our research results we invite you to our final congress Innovation 360° on 17-18 September 2019 in Sindelfingen. The aim of the Innovation 360° congress on 17 and 18 September 2019 in Sindelfingen is to create an interactive and practical forum for the further development of cyclic innovation management in complex systems. It offers engineers, managers and researchers a platform for the exchange of innovative concepts, ideas, applications and experiences. A particular focus here is on networking the various domains such as mechanical engineering, systems engineering, automation, optimisation, engineering management, economics, psychology and product lifecycle management.
Four Use Cases of the SFB 768 offer a series of hands-on tutorials and workshops on the topics:
Innovation means change! How to ensure a fast response to market changes
Knowledge Management - Using knowledge agilely for innovations
Stakeholder Integration in the Innovation Process - Tools for Successful Implementation
Identifying and mastering inconsistencies in innovation projects
With the new congress Innovation 360° SFB 768 in cooperation with the partners AutomationML and the TU Vienna presents the current state of knowledge in innovation management to a broad professional audience. These findings will be supplemented by the experience of experts from industry.
We are looking forward to your visit!
More information can be found at https://www.innovation360grad.de/
Sincerely,
Prof. Dr.-Ing. Birgit Vogel-Heuser, Coordinator of the CRC 768 / SFB 768