Former Members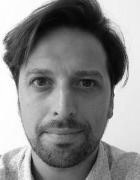 Dr. Tomás S. Criado
is a former member. Since April 2018 he is now working as senior researcher at the Chair of Urban Anthropology, Institut für Europäische Ethnologie, Humboldt-Universität zu Berlin.
E-mail: tomas.criado@hu-berlin.de Personal website: www.tscriado.org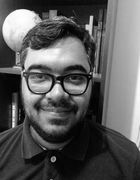 Santiago Orrego
studied Journalism (BA) and Sociology (MA) at Universidad de Antioquia, Colombia. He was working as a researcher at the same institution, leading an undergraduate group of research on urban and spatial studies. His master thesis, a study of case about the spatial transformation of Williamsburg, NYC, between the end of the 1980s and 2005, discussed the mainstream way of explaining the contemporary urban transformations, resulting in a discursive approval surrounding the concept of gentrification. He is currently working on the public nature of Times Square, regarding the controversy about the meaning of "the public" concept, mapped around the recent debates about the use and configurations of the pedestrian plazas in the area.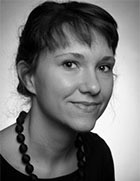 Sarah Widmer
Vita
Sarah holds a MA in social sciences (Geography, Sociology, Anthropology) from the University of Neuchâtel in Switzerland. Since 2011, she is a PhD Candidate in political geography at the University of Neuchâtel where she also worked as a teaching assistant (2010-2015). Since 2016, she works at the MCTS as a scientific collaborator under the supervision of Prof. Ignacio Farías.

Publications (Selection)
Widmer, S. (2015) "'Experiencing a personalised augmented reality: Users of Foursquare inurban space", In: Amoore, L. & Piotukh, V (eds), Algorithmic Life: Calculative Devices in the Age of Big Data. London: Routledge.
Widmer, S., Pedrozo, S., Klauser, F. (2015), Editorial : Mobilités et gestion des flux à l'ère numérique. Géoregards, Revue neuchâteloise de géographie, 2014 (7), 5-15
Widmer, S. (2015), Navigations sur mesure ? Usages d'applications smartphone intelligentes en ville de New York. Géoregards, Revue neuchâteloise de géographie, 2014 (7), 55-71.
Widmer, S., Klauser, F. (2013), Mobilités surveillées : rôles et responsabilités des développeurs d'applications smartphone. Espace, Populations et Sociétés. 2012 (3), 63-77.