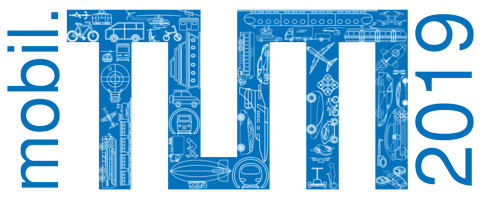 Mobil.TUM 2019
International Scientific Conference on Mobility and Transport
September 11th - 12th , 2019, Munich, Germany
TRANSPORTATION SYSTEMS OF THE FUTURE
organized by the Chair of Transportation Systems Engineering (TSE)
Department of Civil, Geo and Environmental Engineering
Technical University of Munich (TUM)
Latest news
Information on the dinner venue can be found here
An updated conference programme can be found here
The announcement of the Journal Special Issue can be found here.
A conference programme overview is now available. Please follow this link to view
Information on workshops organised by the conference, are found in this page!
Registration is now open for mobil.TUM2019. Please visit this LINK to register!
Review Results have been finalised and will be sent to the authors shortly, due to a problem with the conference management website.
NEW DATE for Abstract Review results! The review results for all papers will be sent by the 8th of May 2019.


Keynote speakers announced! Link


Abstract submission deadline: 15.02.2019. Click here to submit your abstract.


Sponsors