Life Sciences as Area of Specialization for Management and Technology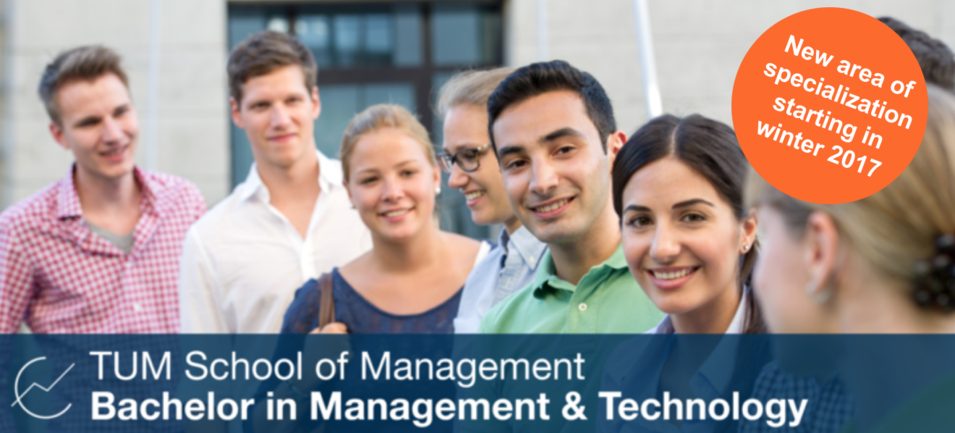 Many companies today are not simply looking for managers or experts with a background in natural sciences, but rather for passionate individuals who combine entrepreneurial skills and a detailed knowledge of business with a solid understanding of innovation and technology. The Bachelor in Management & Technology (TUM-BWL) gives students the interdisciplinary focus that is needed, thereby putting them at a distinct advantage when it comes to shaping their career. The program combines courses in management (70%) with areas of specialization in engineering or natural sciences (30%).
Following the demand of industries and businesses, TUM is currently designing a new area of specialization that will enable students to complement their management skills with the latest research and state-of-the-art industrial practice from the field of life sciences. The new area of specialization will start in 2017. Further information will follow soon.